Panasonic BK-200AAB AA Size Nickel Metal Hydride (NiMH) Rechargeable Battery
Ni-MH battery technology is the successor to Ni-Cd (nickel cadmium) technology, used for rechargeable and portable devices. Panasonic offers standard batteries for common applications and a state-of-the-art high temperature battery family that delivers excellent reliability at high ambient temperatures and demanding conditions. Panasonic batteries are especially designed for solar-powered applications, automotive and power tools. Panasonic can help you find the right battery for your portable or stationary device. Panasonic is able to power your business in virtually all applications.
Ni-MH Button Top  type (B) batteries – BK-200AAB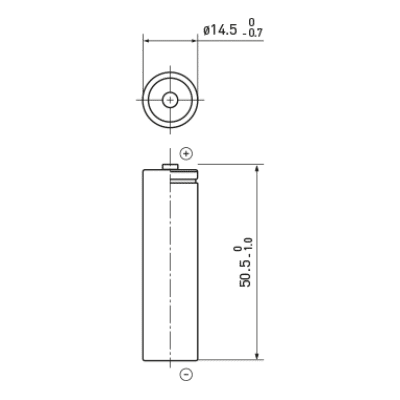 Features of the BK-200AAB
Offers extended charge/discharge life of about 1,800 cycles – see data sheet for more information.
Low self-discharge and long storage-life
Excellent temperature resistance especially in freezing conditions.
How to read the model numbers used for Panasonic Ni-MH batteries
The model numbers are normally indicated using two upper case English letters and three or more digits, as shown in the example. This numbering system gives the user information about the battery capacity, the dimensions and so on.
BK-200AAB
BK   – Nickel Metal Hydride battery
200    – multiply this number by 10 to obtain the rated capacity (some exceptions)
AA   – diameter: AAA, AA, A
B – type  (Button Top)
Panasonic offers a wide range of power solutions for portable and stationary applications. Their product range includes high reliable batteries such as Lithium-Ion, Lithium-Ion Pin-type, Lithium, Nickel-Metal Hydride, Nickel-Cadmium, Valve-Regulated-Lead-Acid (VRLA), Alkaline, and Zinc-Carbon. With this breadth and depth to the portfolio, they can power your business in virtually all applications.
The BK200AAB cell is ideal for NiMH battery pack manufacturing. SIMPOWER offer a full turn key solution for battery packs and can manufacture in New Zealand using state of the art welders, please contact us to discuss your requirements further.