Cadex C5100B Rapid Cell phone tester, C5100B
Battery Rapid-Tester checks batteries in 30 seconds. For Single Li-Ion batteries between 500mAh to 4000mAh capacity.
Cadex C5100B Unit Only
*adaptors available separately
Application Single-station battery tester
The C5100B removes the guesswork of low run times in a mobile phone and other devices. Testing the battery gives the user a clear assessment of battery performance in just 4 minutes.
Batteries are blamed for most mobile phone problems. The fault is often outside the battery and the C5100B serves as a diagnostic tool. Customers appreciate straight answers and storefront testing obliges them to return with trust.
* The C5100B battery analyser improves customer care
* Increases revenue, reduces costs and gains trust
* Protects the environment by discarding fewer batteries
Featuring 4 Programs:
* 4 Minute QuickSort
* Charge – fully charges in approx 3 Hours for 3.6/3.7V/3.8V/3.85V & 7.2V/7.4V* (select 7.2V for either voltage) batteries
* Cycle – Charge / Discharge / Charge with capacity readout in mAh for 3.6/3.7V/3.8V/3.85V & 7.2V/7.4V* (select 7.2V for either voltage) batteries
* Boost – Revive over-discharged batteries back to good health. 3.6/3.7V/3.8V/3.85V Only
* *Note functions for 7.2V/7.4V batteries are only available through using the Batterystore™software that's available for free download with the C5100B.
Battery Interface Custom and universal adapters based on the Cadex SnapLock™ system; read only application, temperature sensor. Cadex have over 2000 custom models for single fit batteries if your fleet is large enough.
Charge/discharge 500-1500mAh, user-programmable
Line voltages 100-240VAC, 50-60Hz
To view the C5100B brochure please click the link below.
Check out Simpower's range of Cadex products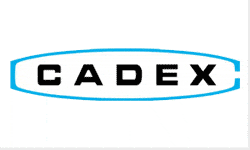 40 Years Experience
SIMPOWER is at the forefront of battery technology. With 40 years of expertise and experience in research contracts, design and developing of both new technology cells and specialist industrial battery applications.
In other words from concept of cells to production manufacturing, SIMPOWER knows how to achieve customer satisfaction.
Own Manufacturing
SIMPOWER has its own manufacturing plant with state of the art welding and manufacturing equipment servicing all parts of New Zealand from the southern to northern end of the country with a quick efficient service. They offer free technical advice* on battery selection and pack design and have extensive technical advice.
SIMPOWER offers a unique facility and service of repacking battery packs for equipment which is no longer produced or perhaps difficult to source. Where possible they replace existing cells with increased capacity batteries to improved customers run time and service life if possible.
* Advice is free for the first 60 minutes, or part thereof. All subsequent advise will be billed at the SIMPOWER hourly rate or an agreed amount, subject to subsequent sales.
Exclusive
SIMPOWER has extensive knowledge and expertise of cells and battery pack build and is an exclusive distributor in NZ for SAFT, a world leader and innovator in cell technologies, as well as an approved distributor for PANASONIC, SENTRY, EVE, ARTS Energy and a supplier of FDK, DURACELL, Sonnenschein among others. SIMPOWER carries a wide range of many brands in stock and has the ability to source all leading brands from the global market place.
Contact us to discuss your requirements further.