The story of Greg, his family and the search for more POWER.
This is the story of Greg who came to us looking to increase the amount of off grid autonomy that he could get from his motorhome batteries by changing from SLA batteries to LiFePO4.
"In 2017 we bought an "older" campervan – Ford Transit 2012 Autotrail Tribute 720 with the intention of living in it full time for about a year.
We are a family of 4 with two boys aged 2 and 5. The campervan was factory designed to last a couple of days off-grid autonomously, but we wanted to increase that to 5 days to take advantage of NZ's beautiful countryside and to give us more freedom.
We intentionally purchased a vehicle that is under 3500kg to keep the costs down (WOF, RUC, diesel, servicing), and because after trialing a few motorhomes in the past we felt that 7m is the right size for us for what we want to do.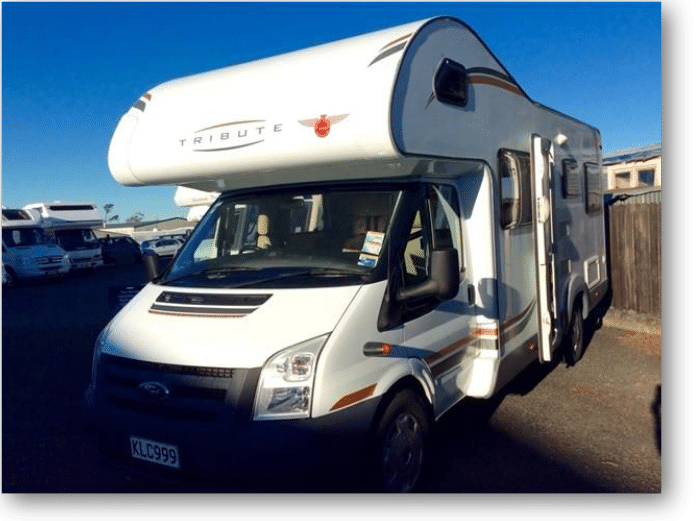 However, the 3500kg limit is a real constraint, in trying to achieve the off-grid lifestyle we were after, especially with a family of 4. We were acutely aware of everything we added or removed so as to not exceed the limit.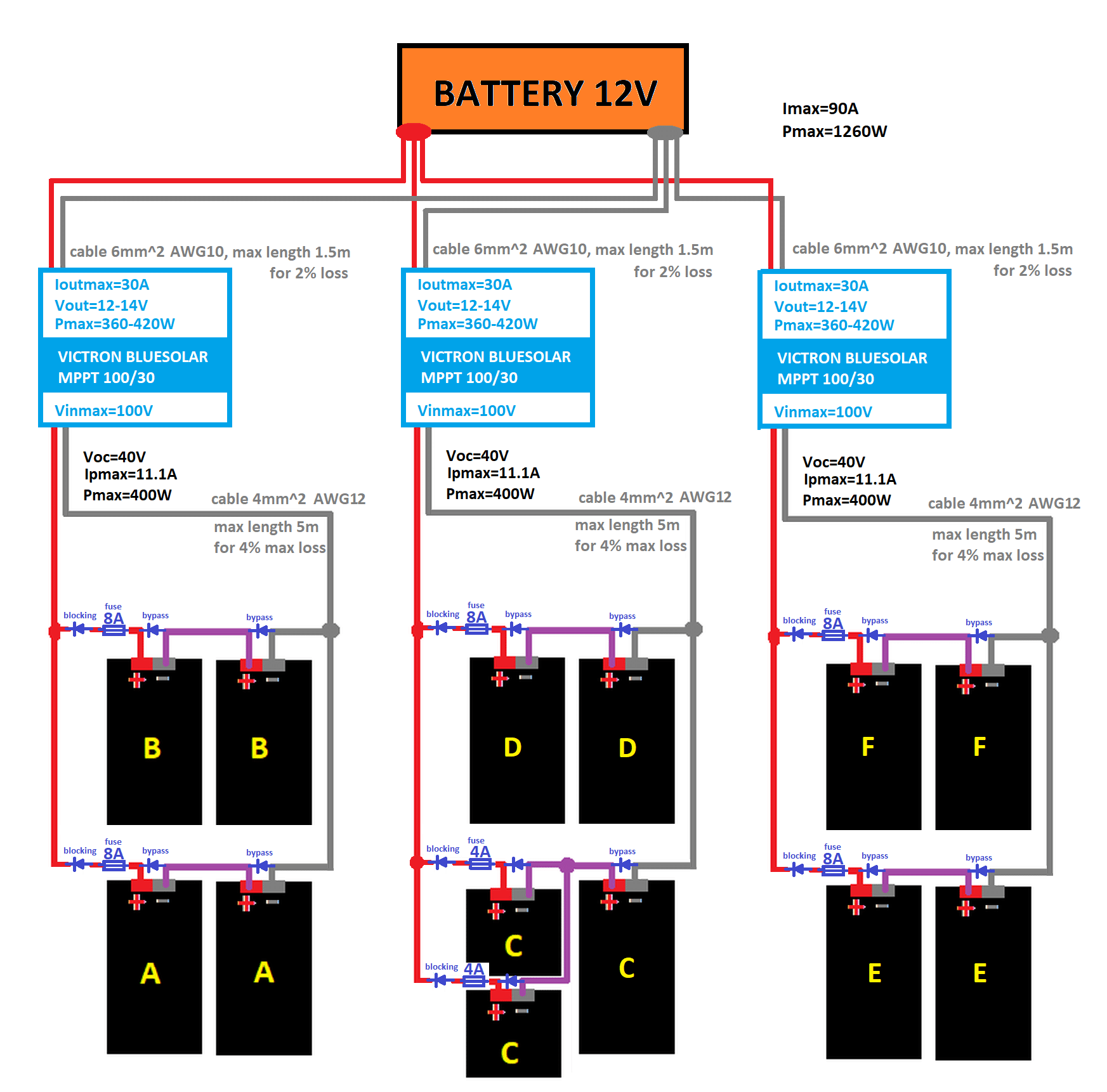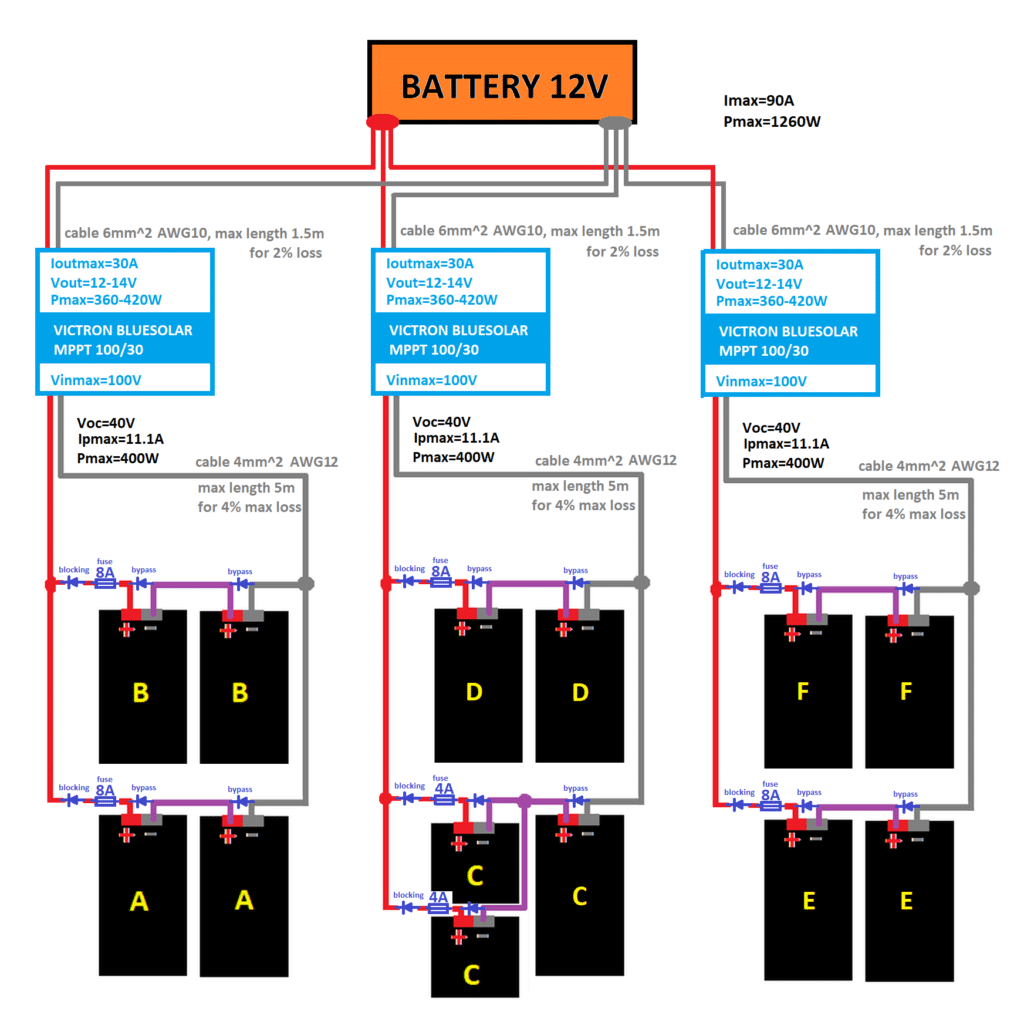 To help us achieve the desired autonomy goal, the main items we wanted to upgrade were:
Heating air & water
Fridge
Water and grey water storage tanks
Toilet capacity
Solar energy
Electrical system:

Off-grid capable with
USB
DC 12V and AC 240V sockets
Much larger battery

Internet
Monitoring of the above
Many little improvements
After extensive research and some experimentation we decided to use the following equipment:
Heating – replaced two existing LPG heaters with a single Webasto Diesel Heater Dual Top Evo 6 (use diesel and DC 12V)
Fridge – replaced existing 3-way bar fridge with a full-size standard domestic Samsung 255L digital inverter refrigerator (AC 240V)
Water and grey water storage tanks – added 40L portable Kampa Waste master tank
Toilet capacity – added 2x 20L Thetford toilet cassettes
Solar energy – installed 12x 100W solar panels
Monitoring of the above – Victron Venus GX
Internet – Rural Broadband Initiative (RBI) modem
Electrical system – see below
The most significant upgrade was definitely the electrical system.  The main objective was to provide the digital inverter fridge with uninterrupted AC 240V power whether we were plugged-in to the grid or not. We completely rewired the electrics, and we ended up with:
4x INVICTA Lithium Iron Phosphate Batteries (LiFePO4) 12V 125Ah (SNL12V125S) with built-in safety BMS
1x Victron Charger and Inverter Multiplus Compact 12V/1600VA/70A-16
1x Victron DC-DC alternator charger 25A
1x Victron Battery Monitor BMV-700
12x 100W Flexible solar panels
3x Victron BlueSolar Charger MPPT 100/30
1x Victron Venus GX monitoring
We chose the INVICTA batteries because:
Lithium-Iron-Phosphate chemistry (safe)
Light weight
High capacity
100% capacity discharge cycle
Local NZ support
Built-in safety BMS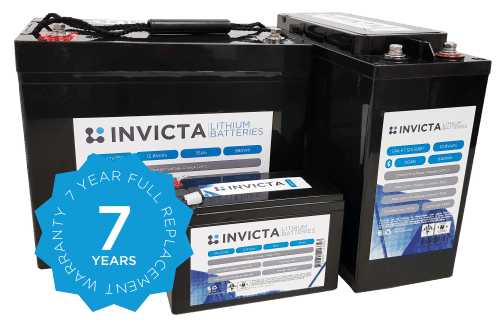 By upgrading the 80Ah AGM batteries to the 500Ah Lithium INVICTA, we effectively gained over 15 times more capacity, with no weight gain!
The AGM batteries were only supplying 40% of the stated capacity, thus in reality making the 80Ah AGM batteries only 32Ah.
In other words, the AGM batteries provided us with 0.4kWh storage, whereas Lithium INVICTA provides us with 6.5kWh!
Our fridge, whilst it is very energy efficient, is still by far the highest energy consumer. The fridge itself runs on energy generated by the solar panels, and stored in the battery, thus making it into a so-called "solar-fridge".
Our batteries & inverter also allow us to run power-hungry appliances such as an inverter microwave oven, vacuum cleaner and a hairdryer when we're completely off-grid. Of course, we are very careful when we run it (ie. plenty of solar or we know we'll be plugged in soon). Also, we have an option of electric blankets to provide us a backup for heating in winter, in case our diesel heater malfunctions.
Everything else electrical (LED lighting, water pumps, modem, TV, satellite, stereo, range hood, USB charging etc.) takes so little power in comparison that we don't have to worry about these at all!
If you have any questions about Greg's set up, INVICTA LiFePO4 batteries, VICTRON Inverter Chargers or anything else you've seen here, please feel free to contact us here or check out the INVICTA website.