Cadex C7400-C Four Bay Battery Analyzer, C7400-C

The four-station Cadex C7400 provides 80 watts of charge power at 4 amps per station. This unit is most economical in terms of cost per station. The stations can be easily re-organized to make room for a battery needing immediate service.
The Cadex C7x00-C Series battery analyzer tests, conditions and restores batteries that otherwise would be discarded. Prolonged battery life reduces costs and increases reliability. Most importantly, battery users are assured that their packs will perform when needed. The Cadex C7x00-C Series battery analyzers serve small and large battery users. Battery Adapters are available in universal styles (refer to the full Cadex range page to access the various universal adaptor types) as well as adaptors for specific battery models. Optional BatteryShopsoftware allows PC interface.
To view the C7x00-C series brochure please click the data sheet link below.
Specific information is also available for each of the following topics:-
* Why do batteries only last one year?
* Cadex Quick Test program brochure
* Batteryshop software V6 Facts sheet
* Key Features of the C7000 C- Series Platform
* Cadex Benefits of Battery Maintenance
To view a pdf of the current brochure click on Cadex 2014 Brochure.
Data Sheet: C7400
Data Sheet: C7400 2
Data Sheet: C7400 3
Simpower has a wide range of Cadex products search under brand Cadex now. If you can't find what you are looking for contact us.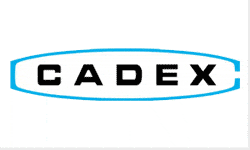 40 Years Experience
SIMPOWER is at the forefront of battery technology. With 40 years of expertise and experience in research contracts, design and developing of both new technology cells and specialist industrial battery applications.
In other words from concept of cells to production manufacturing, SIMPOWER knows how to achieve customer satisfaction.
Own Manufacturing
SIMPOWER has its own manufacturing plant with state of the art welding and manufacturing equipment servicing all parts of New Zealand from the southern to northern end of the country with a quick efficient service. They offer free technical advice* on battery selection and pack design and have extensive technical advice.
SIMPOWER offers a unique facility and service of repacking battery packs for equipment which is no longer produced or perhaps difficult to source. Where possible they replace existing cells with increased capacity batteries to improved customers run time and service life if possible.
* Advice is free for the first 60 minutes, or part thereof. All subsequent advise will be billed at the SIMPOWER hourly rate or an agreed amount, subject to subsequent sales.
Exclusive
SIMPOWER has extensive knowledge and expertise of cells and battery pack build and is an exclusive distributor in NZ for SAFT, a world leader and innovator in cell technologies, as well as an approved distributor for PANASONIC, SENTRY, EVE, ARTS Energy and a supplier of FDK, DURACELL, Sonnenschein among others. SIMPOWER carries a wide range of many brands in stock and has the ability to source all leading brands from the global market place.
Contact us to discuss your requirements further.